Every writer needs books.
Not fiction, but nonfiction books that give you resources and help you become a better writer.
Since we could all use some self love right now, maybe it's time to treat yourself and buy a new book.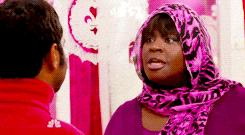 So break out your Amazon gift cards, and check out some of these writing resources.
(I'm not an Amazon affiliate, these are just my personal recommendations!)
1. Writing Tools (By Roy Peter Clark)
This book taught me so much about writing! It's not a great book for beginners, but if you're ready for more of a challenge, this is a good pick for you.
Link to the Amazon listing (not affiliate): https://www.amazon.com/Writing-Tools-Essential-Strategies-Writer/
2. Master Lists for Writers (By Bryn Donovan)
After reading Bryn Donovan's blog for several months, I finally decided to purchase her book on Amazon. This book has so many great lists of writing ideas, it is totally worth the investment. Bryn Donovan also has a book of writing prompts, which I've had my eye on for a while.
Amazon listing: https://www.amazon.com/gp/product/0996715215/ref=as_li_qf_sp_asin_il_tl?ie=UTF8&tag=bryndonovanco-20&camp=1789&creative=9325&linkCode=as2&creativeASIN=09967152
3. Writer's Market (By Robert Lee Brewer)
This is a must-have for every writer. This book has a guide to every major publisher, literary agency, and magazine accepting submissions. It's published every year, so make sure to get the most recent edition.
Amazon listing; https://www.amazon.com/Writers-Market-2020-Trusted-Published/
4. No Plot? No Problem! (By Chris Baty)
This book is written by the founder of NaNoWriMo, the famous novel writing challenge. In this book, Chris Baty covers topics like how to stay creative, how to push through writer's block, and how to write faster. Plus, it's really fun to read.
Amazon listing: https://www.amazon.com/Plot-Problem-Revised-Expanded-High-velocity/
5. Revision and Self Editing for Publication (By James Scott Bell)
This is probably my favorite writing book on my bookshelf.
If you find yourself stuck in the editing process, this book will save your life. It will help you turn your first draft into a well-crafted story, and it is worth every penny.
Amazon listing: https://www.amazon.com/Revision-Self-Editing-Publication-Transforming-ebook/
---
What are some of your favorite books about writing? Leave a comment and let me know! I'm always on the lookout for new recommendations.
Thanks for reading, and I'll be back with a new post next week!