We've all seen them: people who manipulate others in order to get what they want.
Maybe it's emotional, maybe it's psychological. But one way or another, manipulation is a favorite tool of fictional characters everywhere.
However, there are a lot of poorly written manipulators out there. So here is the Pro Story Builder's guide to writing a manipulative character.
Please note that this post contains some spoilers for both Tangled and Spiderman: Far From Home. I will put those spoilers
With a green bar next to them, like this,
So you can skip over them if you haven't seen the movie(s) yet.
Let's get started, shall we?
5 Common Signs of Manipulation
There are several common signs to help you tell if you're being manipulated, and it's a good idea to know these signs before you sit down to write a manipulative character.
The line between psychological and emotional manipulation is a bit blurry. A good manipulator will use both, so I haven't separated them here.
Five common signs of manipulation include:
They get their victim away from familiar territory.
This might be as simple as "Let's meet at my house," or as complex as taking them to another country. Anything that makes the victim feel out of place.
2. They isolate.
In Tangled–
Mother Gothel keeps Rapunzel in the tower, which keeps Rapunzel isolated from society. This way, the witch hopes to continue manipulating Rapunzel, without letting her learn the truth.
3. They become super close, super fast.
Manipulative people have one objective: to get what they want.
If they have experience with manipulating others, they'll know how effective friendship can be.
In Spiderman: Far From Home–
Mysterio confides in Peter right away, and encourages Peter to confide in him. After they have a conversation on the rooftop, Peter says, "It's really nice to have someone to talk with about superhero stuff, you know?"
4. They poke fun at their victim's insecurities.
They'll say it's just teasing, or it's just their opinion. On the surface, it sounds like a joke, but it's meant to cause the victim to think, "I'm not good enough. I'm dumb. I'm incompetent. I shouldn't trust myself."
5. They guilt trip.
Both Mother Gothel and Mysterio do this multiple times.
This includes statements that sound like, "If you weren't so careless, I wouldn't be hurt right now," or, "This is your fault because you didn't trust me."
Any time something goes wrong, they do everything they can to make their victim feel guilty about it. And if they get caught, they push the blame onto someone else.
Trust is Vital
If you're writing a manipulative character, their victims need to trust them.
A manipulative person will work hard to build trust, before doing anything else.
When you're writing, you can show the character gaining trust by:
Saving their future victims from something bad (maybe a monster or a natural disaster)
Helping others with their personal lives (i.e. they set up a blind date, or give good financial advice)
Acting like an ally
Sharing secrets with them
Once your characters trust the manipulator, they are easier to fool.
Note: Not Every Manipulator Feels Guilty
So when your character is manipulating someone else, they might think, "I'm working towards my goal. The ends justify the means."
You could also try having the good guys manipulate people. It brings out a lot of grey areas that are really interesting to explore.
Now, back to the manipulation stuff.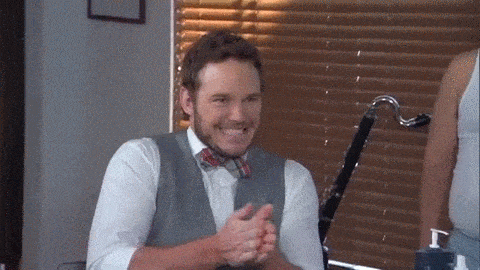 Use Subtle Signs
Manipulation is not hypnosis.
It doesn't happen instantly, it's a process that can sometimes be dragged out over several years.
For example, in Tangled–
Mother Gothel has been able to manipulate Rapunzel since the princess was a baby. She spent years teaching her to stay in the tower. It wasn't an overnight decision to lock up Rapunzel.
The devil's in the details. Remember, your other characters are being fooled by this person, so don't make it too obvious right away. Instead, try using lots of small details sprinkled throughout the story.
Here are some ideas you could include:
The manipulator is walking somewhere with their victim. For whatever reason (the dark, the steep road, the victim is tipsy), the victim can't walk well, so the manipulator holds their hand and guides them.
The manipulator says, multiple times, "Just trust me."
The victim trips once, and the manipulator gives them a new nickname for it, like "Clumsy" or "Clod." They always grin and wink when they say it, so the victim just laughs along with them.
When it's just the two of them, the manipulator is always oversharing. Anything from, "Ugh I forgot to brush my teeth this morning," to "You know, ever since my brother died, you've been the only light in my life."
Some examples of this in Spiderman: Far From Home–
In the scene where Peter first meets Mysterio, Mysterio instantly shares about his "family's" death. Later, Mysterio teases Peter about his plan to kiss MJ. He acts friendly, in order to get what he wants– EDITH. It isn't until he gets EDITH that Mysterio starts acting like a bully.
Usually, manipulators have two goals. They want trust, and they want absolute control.
To write about a manipulative character, the small details work best until your character gets absolute power over their victims. Then you can switch over to more obvious details like shouting, blackmail, and physical abuse.
Remember, the manipulator is trying to reach a certain goal, and they will not rest until they reach it.
Include (Or Hint At) The Victim's Recovery
It's very traumatizing to be used by a manipulative person.
Now, I'm not saying that you should write multiple chapters where all the characters go to therapy. That probably won't fit in your story.
You might want to mention how your characters get help afterward, though.
It could be as simple as giving them a real friend who helps them feel valued, or your character could work on giving themselves some positive affirmations.
It's important to show some hope for characters that have been manipulated.
Your readers may be in an abusive or manipulative relationship. If your characters just sit back and take the abuse, that can be extremely discouraging to your readers.
So at the least, try to get your characters away from their manipulator by the end of the story. Or, give them a good support system. Or both.
Your story could inspire someone to stand up for themselves. This is an amazing opportunity for you to make a big difference in someone's life!
---
What is your stance on manipulative characters? Have you tried writing them before? Let me know in the comments!
Thanks for reading, and I'll see you next week!
~Lauryn